By many, Buzdar is viewed as a filler, a temporary chief minister likely to be replaced in a few months
It's August 20. Inside the civil secretariat building in Lahore, the staff is moving at a rapid pace, removing and replacing official photographs mounted on the walls. Below Quaid-e-Azam's irreplaceable, all-seeing portrait is that of a man who has ruled Pakistan's most populous province for a continuous decade. Shehbaz Sharif, Khadim-e-Aala, is Punjab's longest-serving chief minister. Even when the central government changed hands, the 110 million-strong province remained the Pakistan Muslim League-N's throne.

But 2018 had not been all that kind to the former prime minister's younger brother. There is a new Pakistan on the horizon. Things are a tad bit different here. In the new order, the 66-year-old's portraits must go; a new sheriff is in town.
Enter Usman Ahmad Khan Buzdar, an unknown. At first blush, he seemed withdrawn and low profile. He didn't have Sharif's demeanour or confidence or an assertive last name.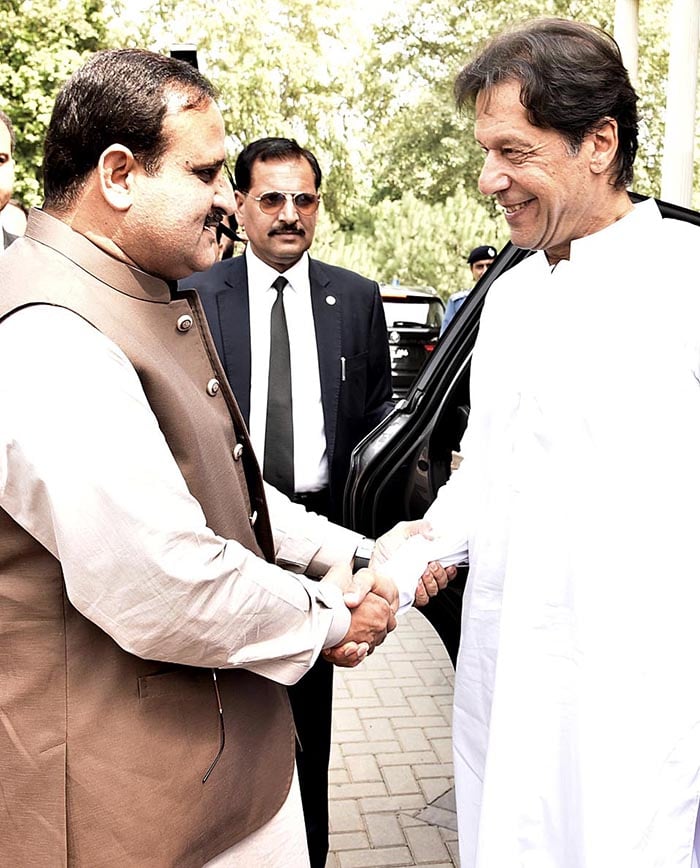 Buzdar is from the underdeveloped southern stretches of Punjab, nominated by incoming Prime Minister Imran Khan on August 17. When his name came up, there was much shock and confusion. No one had a ready profile of the new man in office. Then, some controversy arose and the media licked its lips. A case registered in 1998 accused the chief minister of involvement in the murder of six people. But the allegations were quickly cleared. The accused was a mere namesake, with no connection to Buzdar.
On August 20, the 49-year-old was sworn in. Since then, his first month in public office has been quite interesting.
According to government officials, he is a mystery. At the end of a long introductory session with the Planning and Development Department (P&D) of Punjab, tasked with ensuring economic planning and development, Buzdar only asked one question, revealed an official in attendance who asked not to be named. The chairman of the department provided a detailed briefing of the P&D's budget and objectives. Upon conclusion, "the chief minister gave a short, prepared speech, with no connection to the presentation," added the official, "in which he also mentioned how he himself was surprised at his selection for the slot of the chief minister." However, he did promise to support the bureaucracy and asked for their guidance.
Sharif was a one-man show. His style of doing business was often excoriated for being authoritative. Buzdar, ostensibly, will be relying on his provincial cabinet, populated with strongmen, and the federal government for direction – at least that is how certain bureaucrats Geo.tv spoke to view it.
"Buzdar's ministers have been given ample free reign," said another official, on condition of anonymity. "They are in the process of formulating policies." The CM is expected to look into administrative tasks, like removing land encroachments, while his senior minister Abdul Aleem Khan is likely to head the new provincial government's 100-day agenda around education, energy, and health.
Murmurs like these create confusion about the chief minister's own vision. At the same P&D meeting, Buzdar promised no shuffling of the bureaucracy, but then soon after men were moved to Sindh and the Khyber Pakhtunkhwa province. By one account, there are two to three transfers every day. But despite complaints by civil servants, an official admits that many of those relocated had been in office unfairly and for far too long due to their loyalty to the previous ruling party.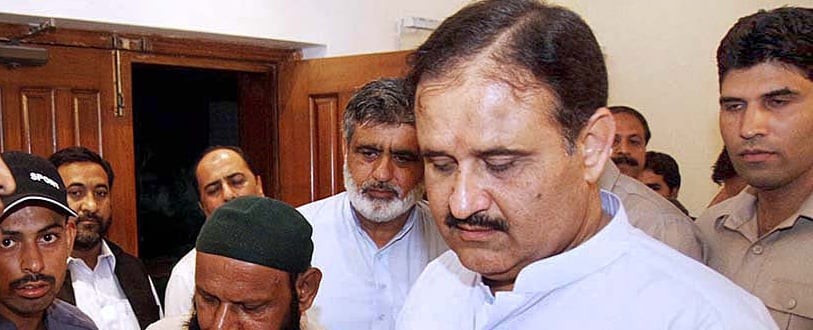 One transfer that generated the worst press was that of Pakpattan's District Police Officer, Rizwan Gondal. He is said to have had an altercation with the first lady's ex-husband, after which Buzdar, reportedly, intervened to have Gondal sent to another city. The case is now being examined by the Supreme Court.
But even if the chief minister started off on the back foot, come September he has revved up his administration style, which is now more reflective of the man before him. Civil servants say he has sent a warning to absent officials, and conducted surprise visits to police departments and district courts in Rawalpindi. During one such 'raid', the Deputy Commissioner Rawalpindi, Dr Umer Jehangir, and the Central Police Officer were missing from their offices. The chief minister was irked and only left when he was assured that the men were on an anti-dengue monitoring campaign.
But at the end of the day, despite the efforts, Buzdar is still viewed as a filler, a temporary chief minister, likely to be replaced in a few months. Punjab, the thinking goes, is too important a province politically to be handed over to an unknown and inexperienced man. Perhaps the new government is looking for someone who can outpace Shehbaz Sharif's legacy a lot quicker.
---
Sheikh is a freelance reporter based in Lahore.
Originally published by GEO: https://www.geo.tv/latest/211483-usman-buzdars-first-month-in-office-four-weeks-of-uncertainty

Note: The views expressed are those of the author, and do not necessarily reflect the official policy or position of Geo News or the Jang Group.